Glenbard West High School


Class Of 1973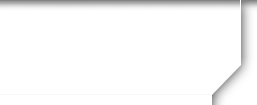 Message Forum
08/11/13 05:08 PM
#2

Thanks for putting this site up Eric. Lots of great memories and I anticipate it will be neat to stay in touch.

And thank you Joy Brabec for contacting me. Pat Peterson
08/19/13 02:23 AM
#3

I just registered for our 40th Reunion Homecoming. Looking forward to seeing everyone again! All the Best to All! Sue Salmon Frick
08/23/13 11:23 PM
#4

CAn someone give me some info. I teach at St. Matthew in Glendale heights . Our yearbook this year showed a picture from one of the older classes because we celebrated our 50th graduating class. To make a short story very long... does anyone know if Tris Travarow and Kirk Shallcross went there for 8th grade?? I swear they are in a basketball team picture.
09/11/13 02:37 PM
#5

Emailed with Randy Schlacter, who is unable to make the reunion due to a family reunion that takes priority. He sends hs good wishes!
10/05/13 05:13 PM
#6

best wishes to everyone for a great reunion.. I really wish I could be there but the time of year is really challenging for me... I feel extremely fortunate to have attended GWHS... the friends... the community... the memories (some of which, quite frankly, I do not completely remember ;-)... I will be there in Spirit... Looking forward to pix on FB---- Oh, and "Go Hitters!!!"

borlo.....................
10/11/13 06:53 AM
#7

To all my 73 classmates! Come on down to the farmers market today in Gieshi's lot 8 to 1. I'll hook you up with some great food! Just say the code word Shock for the hook up! Nix
10/15/13 03:42 PM
#8

Thank you to all the members of the committee which planned the reunion. What a wonderful weekend!
03/13/17 04:57 PM
#9

Thought folks might like to know about the passing of teacher/coach Duchon.

He was quite an amazing coach.

In case the picture is not clear enough, here is a link to the story: http://www.chicagotribune.com/news/obituaries/ct-bill-duchon-obituary-20170308-story.html